Whether products are brand new or receiving an upgrade, manufacturers are always pushing the envelope to deliver better gear to the end user. This week is no different. Here's some exclusive relevant news from the tactical firearms industry.
---
Week of November 1, 6 and 13
NiteSite Offers Black Friday Deals for Retailers
NiteSite LLC, the U.S. Sales Division of NiteSite LTD, the UK company and developers of infrared technology for predator hunting, are offering retailers a limited time offer to enjoy more money in their pockets with the NiteSite day/night systems.
Now, until November 23, 2017, retailers can receive an extra discount above their normal rates on all main units ordered. These units include the highly popular Eagle, Wolf and Viper night vision systems and the RTEK systems.
During the Black Friday weekend of Friday the 23rd to midnight Sunday the 25th of November, retailers can promote discounts to their customers and make additional profits. All discounts must be discontinued as of November 26, 2017. Keep customers coming back for more with the Black Friday Dealer specials and introduce more hunters to the sport of predator or varmint hunting using the affordable NiteSite day/night systems. They are made to use in both daylight and darkness using an existing rifle or crossbow and scope. An illuminator module fits to the scope allowing hunters a heads-up view of the action. The NiteSite RTEK systems also allow for video recording of hunts and training sessions.
The RTEK series is available in three models depending upon a hunter's preferences and game related hunting distances. The Viper RTEK has an identification range of 110 yards (100 meters) and a suggested MSRP of $850.00. The Wolf RTEK system has an identification range of 330 yards (300 meters) and an MSRP of $1,100.00. The Eagle RTEK night vision system identifies objects out to 550 yards (500 meters) with an MSRP of $1,350.00. All of NiteSite's RTEK night vision systems come with a 24-month limited warranty.
To find out more, or become a dealer, contact NiteSite at salesusa@nitesite.com or call 682-626-5290. For more on NiteSite, visit www.nitesite.com or visit the NiteSite Facebook page.
Consumers Recognize BLACKHAWK! as Best Tactical Holster Brand in the OpticsPlanet Brilliance Awards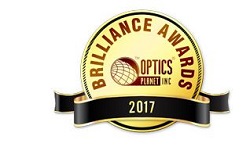 Overland Park, KS – November 7, 2017- Online retailer OpticsPlanet has awarded BLACKHAWK!, leading manufacturer of high-tech holsters and tactical accessories, Best Tactical Holster in its 2017 Brilliance Awards. Decided by popular vote, the Brilliance Awards annually recognize the best of the best in performance optics and shooting equipment.
OpticsPlanet named the finalists vying for the right to bear the coveted Brilliance Award seal. Consumers then cast their votes, choosing the BLACKHAWK! Omnivore Holster for Streamlight TLR-1 and TLR-2 weapon as the best tactical holster on the market.
"To be recognized as the winner for Best Tactical Holster by OpticsPlanet and its consumers is an incredible honor for our team," said BLACKHAWK! Global Product Lane Director, Dan Rice. "We work diligently to produce the highest quality and most innovative tactical products on the market."
Multiple holsters for multiple handguns is no longer an issue. The BLACKHAWK! Omnivore is a multi-fit holster that accommodates more than 150 styles of semi-automatic handguns with an accessory rail. The active retention mechanism doesn't wear the handgun's finish. It locks onto the frame of the light in the Streamlight models. A thumb release disengages the locking mechanism when drawing the handgun. The Omnivore represents the future in retention holster technology, and delivers unparalleled firearm access.
To view the Brilliance Awards visit www.opticsplanet.com/brilliance-awards.html.
BLACKHAWK!, a Vista Outdoor, Inc. brand, is committed to providing the best class of tactical gear. For more information, visit www.blackhawk.com.
Speer Launches New Dynamic Website with a Full Suite of Multi-Device Enhancements
Speer recently announced the launch of its new website, www.speer-ammo.com. The totally redesigned site offers a wealth of information on the brand's proven lineup of loaded ammunition and component bullets, plus a complete library of reloading data, all in a user-friendly format optimized for easy navigation with any device.
The new site lets visitors search by product number or filter by usage and attributes. This allows quick access to comprehensive details on each of Speer's 238 SKUs, including its legendary lineup of Gold Dot ammunition, the No. 1 choice of law enforcement. Enhanced product detail pages include product and packaging images as additional context.
Sections geared to reloading, protection and training, and law enforcement further speed the search for load data, performance specifications and more.
The dynamic and extremely detailed reloading section lets consumers choose their cartridge and easily filter by attributes such as bullet weight and charge to find the exact recipe to produce the performance they desire. Reloaders will also appreciate the extensive education section, which includes a glossary of terms, step-by-step guide to getting started, and an expanded FAQ section.
Speer-ammo.com Highlights
• User-friendly design optimized for easy navigation with all devices
• Detailed product data on each of Speer's 238 SKUs
• Search by product number or filter by use and attributes
• Complete library of reloading data and recipes
• Special section devoted to safety information
• Speer Gear store with Speer-branded attire
• Links to informative YouTube product videos
Speer is a brand of Vista Outdoor Inc., an outdoor sports and recreation company. For more information on Speer, go to www.speer-ammo.com.
NovX Ammunition Distributed Through MidwayUSA
NovX is now being distributed by one of the largest online retailers in the firearms industry, MidwayUSA. NovX offers the consumer a bullet that has the firepower of a .45 packed in a 9mm round.
NovX ammunition combines two innovative technologies by marrying the intellectual properties of a polymer/copper ARX bullet with the Shell Shock Technologies (SST) stainless steel casing and aluminum primer base, operating on the principle of Aero and Fluid Dynamics, not hydrostatic shock or mushrooming. The NovX technology is replacing old-world brass with a stronger, lighter and more consistent cartridge, creating possibly the most accurate defensive handgun ammunition on the market.
"We are honored that an industry leader such as MidwayUSA is the first to come on board to distribute NovX ammunition. In developing this new round of ammunition, our goal was to increase performance in not only accuracy but functionality as well," states Scott Shultz, CEO. "This partnership with MidwayUSA is a perfect fit as our business philosophies run in tandem."
To review product information or to place an order, visit www.MidwayUSA.com.
RRA LAR-15 Fred Eichler Series Predator2 Rifle Now Available in Rock River Arms Custom ROCKote Ghost Camouflage
Rock River Arms, Inc., an industry leader well-known for producing a full line of high-quality AR15-style rifles, components, parts, and accessories releases their newest predator rifle, the Fred Eichler Series Predator2 rifle with Rock River Arms ROCKote Ghost Camouflage finish.
The new Fred Eichler Series (FES) Predator2 rifle with RRA ROCKote Ghost Camouflage is chambered in the popular .223 Wylde which accepts both 5.56mm & .223 Remington ammunition. The ROCKote finish not only protects the metal from extreme environments and abuse, but also provides a unique, one-of-a-kind look to the predator rifle. The 16-inch fluted stainless steel barrel offers impressive accuracy at long ranges, has a 1:8 twist and has been cryogenically treated and bead blasted for a professional finish. The FES Predator2 rifle with RRA ROCKote Ghost Camouflage features a special RRA Fred Eichler Series Brake, helping control muzzle lift and reduce muzzle flash and a RRA two stage Varmint trigger for a crisp, light (3½  to 4 pound) trigger pull. This rifle is built for serious predator hunters and for those seeking a precision rifle capable of ¾ MOA.
The FES Predator2 with RRA ROCKote Ghost Camouflage also includes a RRA Fred Eichler Series free float extended handguard that is custom designed with Fred's unique coyote paw prints and includes a full length top rail and two 2½-inch rails at the 6 & 9 O'clock. An exclusive gray Hogue pistol grip is included and the custom ROCKote Ghost Camo paint continues on the RRA's Operator CAR buttstock, BCMGUNFIGHTER medium charging handle and the 30mm Hi-Rise mount (scope not included). MSRP is listed as $2,225. For more information, visit www.rockriverarms.com.
Week of October 23
MTM CASE-GARD Introduces New .308 Tactical Mag Can
Since 1968, MTM has continued to design and produce products for the shooting enthusiast. From ammo boxes to gun rests to clay target throwers, MTM offers a huge variety of products essential to the sportsman. New for 2017, MTM introduces the Tactical Mag Can, a stackable, sturdy plastic container that is lockable  and includes a foam insert designed specifically for .308 magazines.
The heavy duty Tactical Mag Can will support 10, 20, and 25 round magazines for the .308 AR Platform rifles, along with 10 and 20 round magazines for M1A and M14 rifles. It features a reinforced O-ring seal, making it water-resistant and the latching system maintains a tight lock and protects the magazines it holds. The Tactical Mag Can will support a total of 14 mags, each individually secured in pre-cut, closed military grade foam. It measures 17.2" x 10.7" x 9.2" (H), has a double padlock tab and molded-in stacking ridges for practical space saving and organization options. This made in U.S.A. product has strong comfortable handles for effortless transportation and comes in a Dark Earth color. To learn more about this Tactical Mag Can, please visit www.mtmcase-gard.com.
Tactical Mag Can .308 Features:
Pre-cut, closed cell military grade foam
Water-resistant O-ring seal
Heavy duty, latching system
Strong handles
Holds up to 14 Magazines
Double padlock tabbed
Molded-in stacking ridges
MSRP: $27.99
Made in U.S.A.
Feature image: iStock